5 Self-Care Tips to Help Runners Maximize Their Training
Get the most out of your upcoming training schedule with these self-care tips
A key to crossing the 2021 3M Half Marathon finish line and securing a new half marathon PR is to maximize your training. Whether you're preparing for an upcoming long run or recovering from a speedy track workout, these 5 self-care tips will help you get the most out of your training! BONUS – we did some shopping for you and found some great deals on some of our favorite items.
Pay attention to your surroundings
We get it, we love listening to music during our runs and workouts too! That's why we've built this massive #WeLiketheSoundofThat playlist. But it's imperative that runners pay attention to their surroundings. We like the Titanium Open Ear Headphones
from AfterShokz because they allow for the best of both worlds. They allow you to jam out and hear what's going on around you!
Wear headgear and sunglasses
Running with a hat and sunglasses can make all the difference. Hats can keep sweat out of your eyes and help your head stay cool. Sunglasses can help you see better by reducing that random glare and protecting your eyes from dust and other debris. We like Under Armour's Launch Run Cap
because of its breathability, keeping your head cool. Check out the Zone Sunglasses
from Under Armour. They're lightweight, wrap comfortably around your head, and have polarized lenses.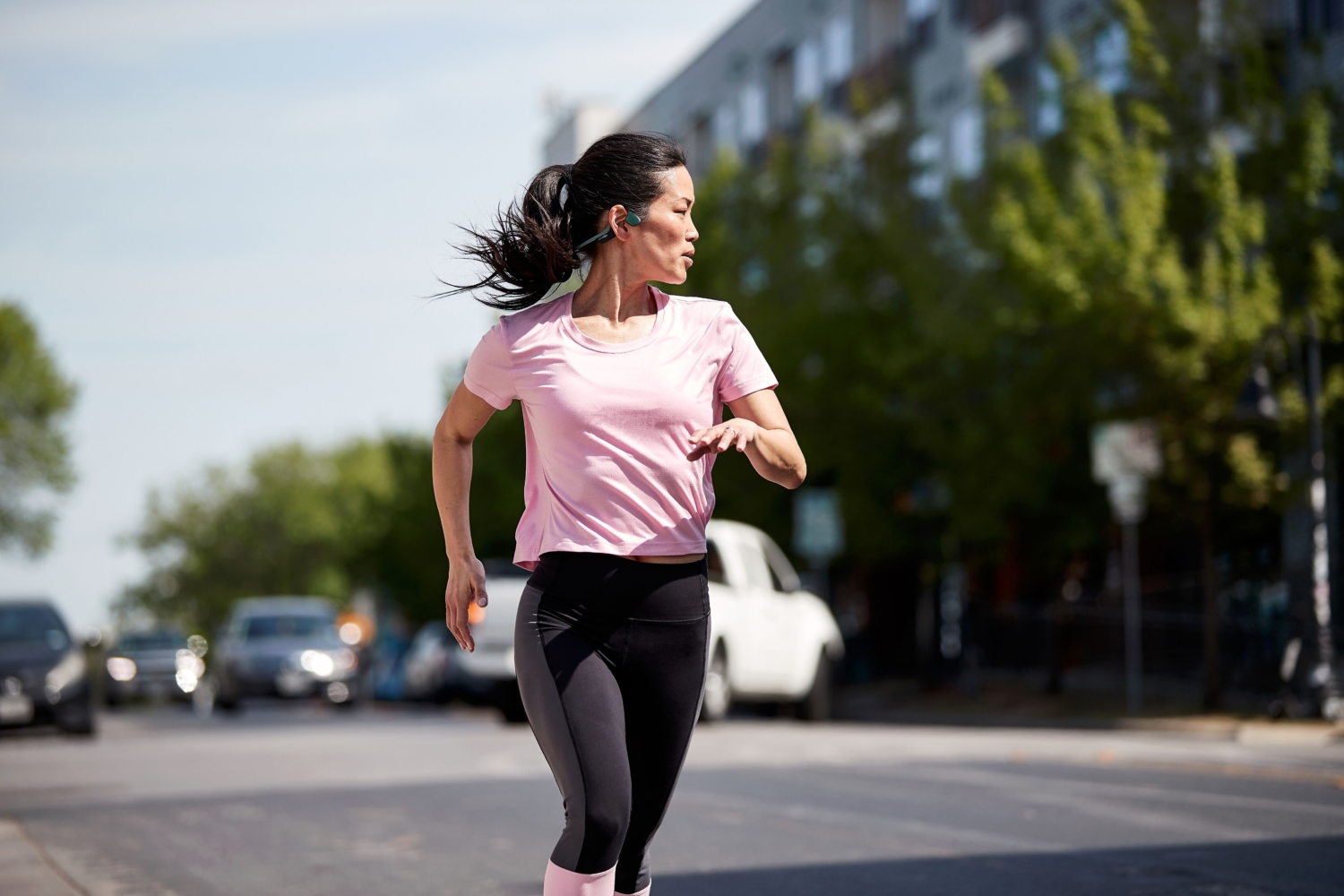 Shorten your stride when running downhill
The downhill portion of your run is coming up and you're ready to fly! But wait… don't pick up so much speed that you lose control. You also don't want to put unnecessary strain on your quads with the extra pounding. Shorten your stride and keep your feet underneath you. You'll still pick up speed, but you'll be in more control and will save your legs for the rest of your run. Pro tip: read more downhill running tips.
Hydrate
We know what you're thinking, you hear this all the time. But it's absolutely vital. Proper hydration provides energy for your muscles, helps you fuel better, and aids in recovery. Consuming 60-80 ounces daily is recommended. You should drink more if you're more active. Don't forget to include an electrolyte-enhanced drink. Water alone does not fully hydrate you! Check out Nuun
and their rainbow of flavors. You simply pop a tab or two in your water and voila, you have electrolytes!
Foam roll
High mileage can take its toll on your body. You're asking a lot from your muscles. Make sure you take proper care of them by foam rolling every day, even if it's for a few minutes before bed. Setting aside a dedicated daily foam rolling session increases the chances that you follow through. Foam rolling can decrease injury risk and your recovery time, getting you ready for the next run. Set an appointment with Fleet Feet Austin today and check out all the different recovery options they have available.
Training has begun. Now it's time to maximize your efforts so you can stay healthy. These self-care tips can protect you from the elements, speed up your recovery, and reduce your chances of injury. Is there a specific self-care tip that you use to maximize your training and prevent injury? Let us know on Facebook and Twitter.
https://downhilltodowntown.com/wp-content/uploads/2020/05/self-care-tips-for-runners-3Mfeature.jpg
400
495
3M Half
https://downhilltodowntown.com/wp-content/uploads/2023/08/Horiz-3M-Half-Marathon-Web-Horizontal-Logo--300x74.png
3M Half
2020-05-18 06:53:44
2020-05-29 15:11:41
5 Self-Care Tips to Help Runners Maximize Their Training