How to Pick the Right Running Shoes for You
The perfect running shoes can make all the difference
Ensuring you have the right running shoes for you is vital to your training. The right running shoe can help prevent injuries and ensure that your training remains on track. The wrong shoes could cause discomfort, pain, and injuries that can prevent you from achieving your fitness goals. Find a pair that's just right for you and they can help prevent one of the more painful injuries, shin splints. Let's take a look at some factors you should keep in mind while shopping for the perfect running shoes for you.
Find shoes specifically for running
Running shoes should not be confused with sneakers or any other footwear. Most running shoes contain wearable technology that allows you to track your training. They're also designed to support your foot and provide cushioning while running. Make sure they provide the proper energy response, meaning your shoes should provide a "bounce back" feeling after your foot strikes the ground. If they don't and your legs feel tired and heavy, that's an indication you need a new pair. Pro tip: learn the reasons why your running shoes should be used for running only.
Wear shoes to see if they fit 
It's always better to try shoes on rather than roll the dice and purchase them online. There are several ways to determine the right shoe for you. Since feet tend to swell throughout the day, try shoes in the evening to see if they fit. Your foot should feel comfortable and be centered on the shoe's platform. Walk around or jog lightly in them and see if movement causes you any discomfort.
Invest in quality shoes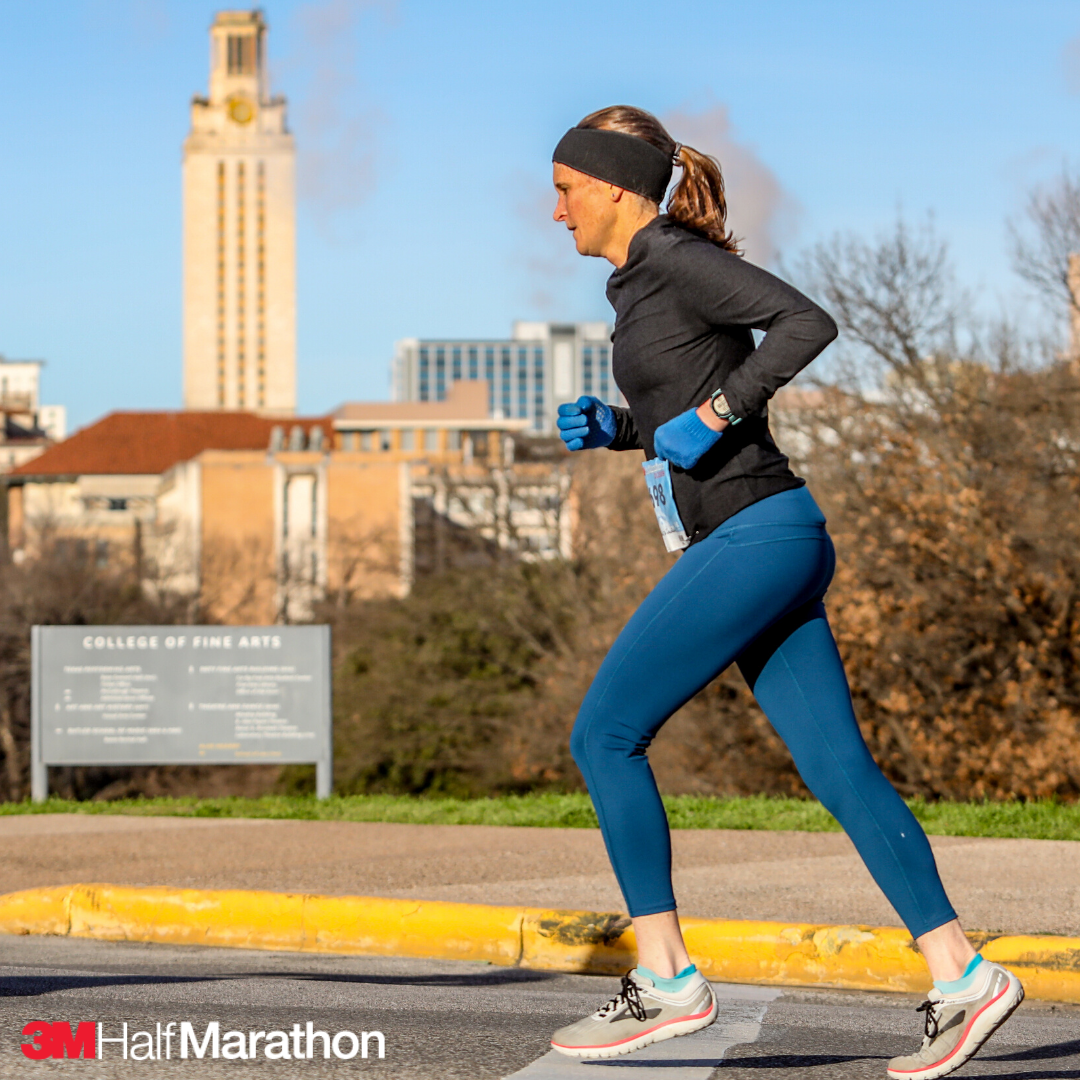 Most shoes have premium technology like GPS tracking, lightweight materials, or breathable fabric that provide more value. Improved materials and fabrics can help them last longer and accrue more miles. However, these shoes can be more expensive. A cheaper pair might be an option, but they may not be best suited for logging high mileage. Pro tip: take care of your running shoes and keep them organized with these storage hacks.
Pick what's right for you
Become familiar with all the different elements before you buy a pair. All parts located above the sole are called the upper. Look for an upper with the same shape as your foot. A strong ankle collar, which wraps the top of the shoe opening and holds your heel down in place, will prevent your heel from slipping. A saddle that fits and holds your foot in a secure way is essential.
Talk to an expert 
Consult with a professional before buying your next running shoes. Our friends at Fleet Feet Austin can use their system to scan your feet and make recommendations on the right running shoes for you. They'll also factor in your goals, running style, and anticipated mileage. The specialists at Fleet Feet Austin can also provide exercise tips and help you get the most out of your shoes. Schedule an appointment with them, they know a lot!
Use our tips when picking out the right running shoes for you. The last thing you want are uncomfortable shoes that make blisters and create shin splints. Do you have a certain tactic you've used to pick the pair that's right for you? Let us know in the 3M Half Marathon Facebook Group and Twitter.
https://downhilltodowntown.com/wp-content/uploads/2020/09/823143_Custom-Feature_091020.jpg
400
495
3M Half
/wp-content/uploads/2017/10/3M-Half-website-header-logo340x156.png
3M Half
2020-09-15 06:10:25
2020-09-15 09:13:49
How to Pick the Right Running Shoes for You